"Helping you find the right balance is what drives us."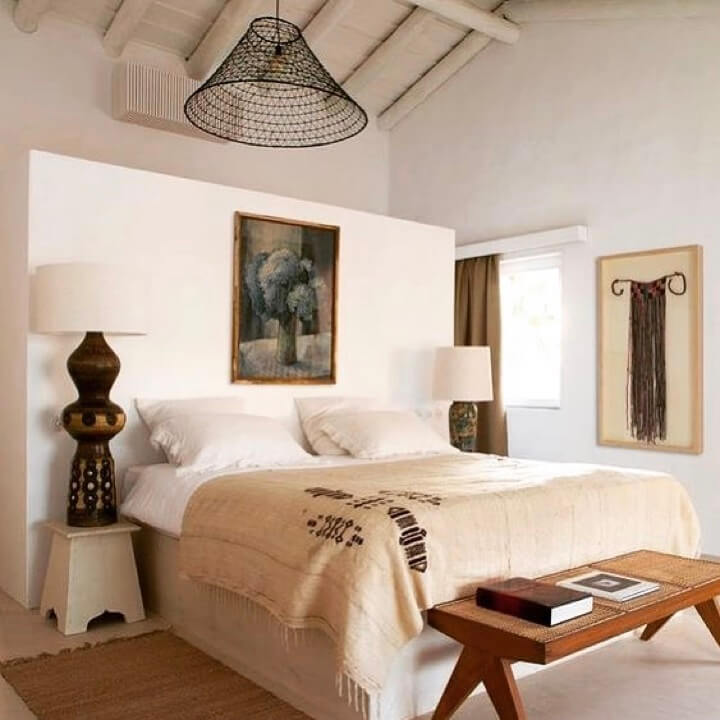 Concept Design Proposal
Where do you want the kitchen versus the dining area? Do you need to open up the wall or not? How do you create more closet space? Should you use color or not? How do you get most potential out of your space? You know what you like but where do you find all those nice materials, you see on Pinterest? Do you recognize some of these questions and can you use some professional help to get an overview of the project?
Maybe we can help by making you a Concept design plan. Send a request!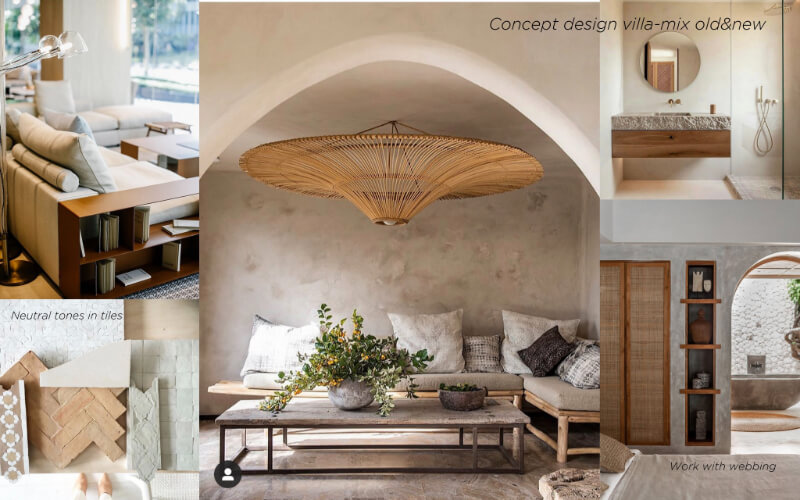 What to expect
The concept design trajectory gives you:
A visual presentation of what your house is going to look like in terms of layout, fixed materials and design ideas. We present you drawings & sketches.
Samples of finishes, tiles, paint, flooring and fabrics to provide you with an overview of the look& feel of your house.
Mood boards and specific furniture or material proposal based on your input.
Different Floorplan options advising on the layout and flows per area. The final plan will be delivered as a A3 PDF incl. all correct measurements & specifications for your contractor.
A total of 3 intensive face-to-face sessions sharing our design ideas including lots of tips & tricks.
The aim is to obtain a visual masterplan, that is the base on which you can build and test your further choices.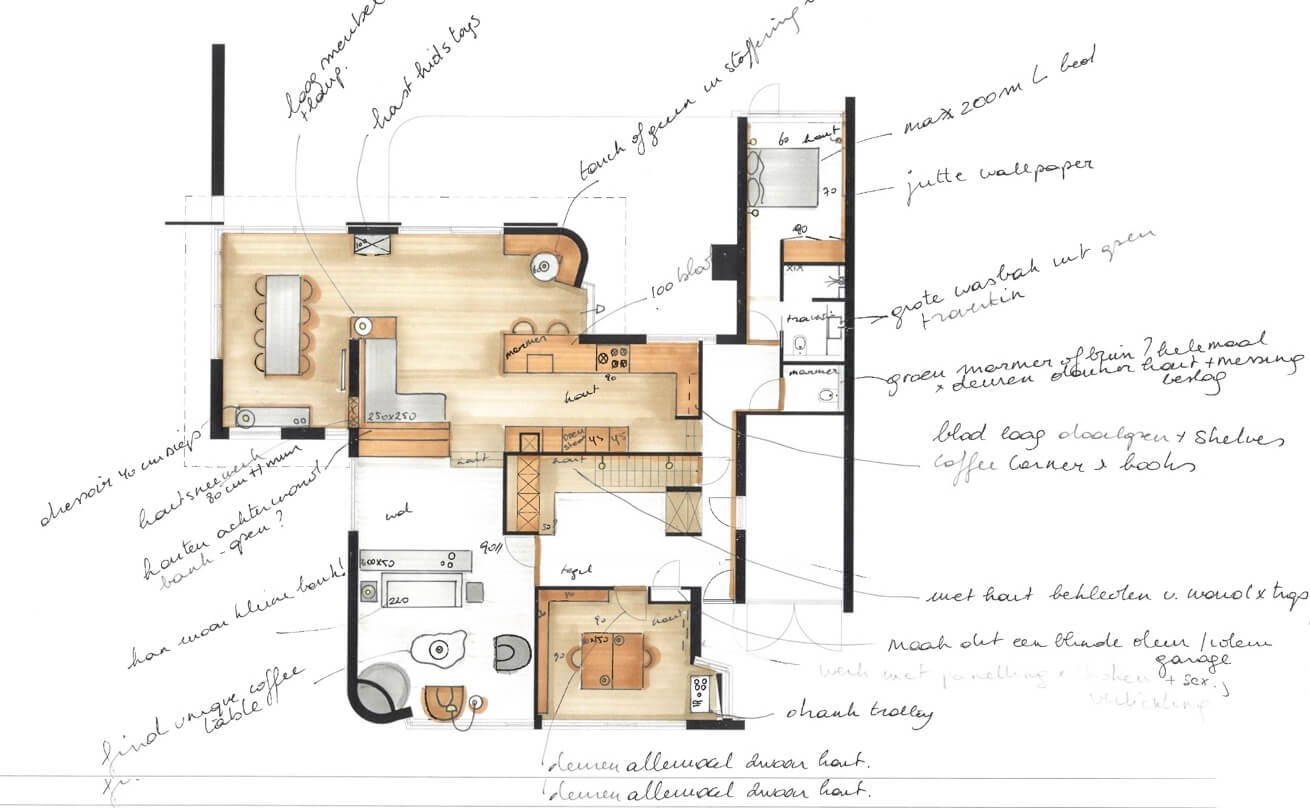 Starting Prices
Below you will find our starting prices.
Fixed Concept Design Fees
Mabella Artisans Hour fee
<100M² = €4500 ex VAT
€100 ex VAT per hour – Styling & sourcing
-
€130 ex VAT per hour - Design /drawings
Are you up for it? We are happy to think along with you.
[email protected] | +31 6/13529787